Online Partnership Firm Registrations Service
Online partnership firm registration
 service is a necessity in India as setting up a new firm can be quite tedious. There are compulsory formalities that you have to go through. Things like rules, regulations and a lot more! If you are looking to start your own partnership firm, you need an expert to help you out. CA Sunil Rana has been proving partnership firm registration facilities for more than 30 years now. We are a trusted and reputed source of the same!
Accurate Partnership deed format

When starting a partnership firm, you need to get your partnership deed format right and register for the same. This is an agreement or a type of document that has all the details and responsibilities of both the partners towards the business operation. It is a must by the law to have a partnership deed for your company. We have experts who can support you with company law, RBI compliances, VAT, FEMA, Service Tax and Income Tax matters, and more. We have a pool of services for you, and we assure you 100 percent accuracy as well as satisfaction with our work.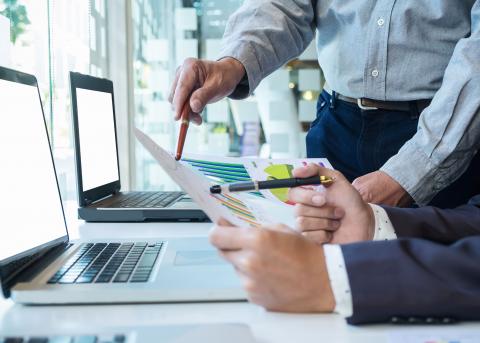 Get easy online registration of partnership firm
Through our incredible amenities, you can now enjoy the benefits of a partnership firm. We have quick registration systems and expert advisory too. A partnership firm is great for medium-sized businesses that have limited capital. Our vast experience in the market enables us to give you the perfect support when it comes to starting your own firm. We will handle all the stressful government work and keep you covered with the legal aspects of things for your company.
When registering for a company in India, you need to keep a few things in mind. There have to be minimum of two shareholders and two directors that are from India. With a partnership firm, this is not a problem, but you need to have enough capital to start the firm, and your business until it picks up.